Next-Gen Online Beat Machine
for the Music Freaks
Hey there! Are you a musician, rapper, hip hop artist or a super cool DJ?? Then listen up as we have something really special for you that will literally blow your mind away (or our competitors' for that matter).
Introducing for the very first time, on this planet earth, an online beat machine that will simply revolutionize the music industry once and forever. Now you can now produce your very own high quality professional beats right from the comfort of your house, which will make the world groove to it in no time!
So, let's talk about the features now. This online beat machine let's you produce as many beats as you want to. Moreover, you can even download your creations as MP3 as well as studio quality 44.1K WAV files! It is equipped with a powerful 16 Channel functional mixer, which will allow you to produce pulsating beats in quick time. Moreover, you have unlimited sounds to make a choice from to make rap beats online. Want to promote your stuff? No worries at all. As soon as you are done with your creations, upload it directly to Facebook and make the world know how talented you are.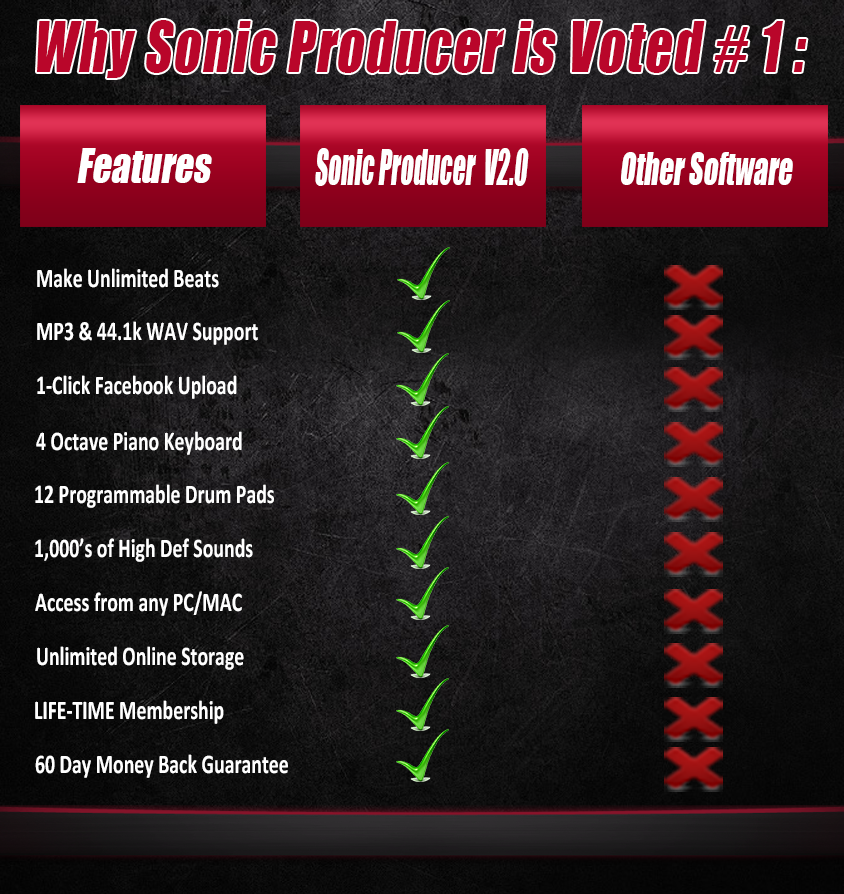 Hungry for more? How about owning exclusive rights to your beats so that you can use it anytime and anywhere without worrying about royalty issues? Yes, you read that right. A 100% Royalty Free stuff, just for you!
What's more, you can now make some quick bucks every single month by participating in our monthly beat contest. And that's not the end. We will help you out in marketing your beats so that you not only make some serious money, but get the much deserved recognition for your hard work.
What about the price? Well, we assure you that not only is it the most affordable option available in the market, but once you own it you will find it worth every single penny!
So, what are you waiting for? Get this outstandingly amazing product and make the world sway to your beats!